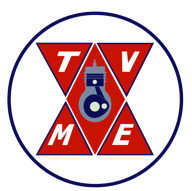 Coronavirus Update
Dear Members
After the Governments new guidelines and recommendations to restrict group gatherings the committee have decided to cancel the following TVME events:
The April 6th Club night, the 'Drive It Day' run on April 26th, the Army Air Corps Museum visit on May 4th, and the Hilliers Gardens display on May 25th. Also, Ron Hatch will be contacting the hotel hosting our Cotswold weekend and we will let you know what happens regarding, cancellation, postponement, deposits etc. Our Show Day on July 12th is under review and we will let you know closer to the time.
It is with great regret that we have taken this action, but the safety of you, our members is our first concern. I jokingly said to the committee 'see you at the Christmas party', let us hope that this is not the case. We will continue to send out our monthly newsletter. Events may be thin on the ground so if you have any articles, preferably humorous, please send them to our illustrious editor Peter Morgan.
I will contact all those members who are not on e mail, but if you are in touch with any member who is not 'online', please let them know the situation. Also, if there are any vulnerable members who need assistance during this trying time, please let me or any member of the committee know.
From all the committee we hope to see you all soon, stay safe and well
John O